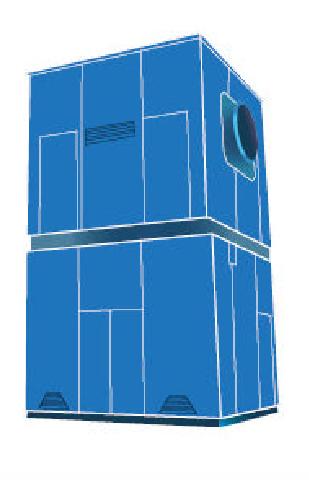 Add to Favorites
Share
BBD Blast Furnace Dehumidifier
Payment

Origin

China Mainland

Minimum Order

1

Packing

Pieces
Product Detail
Using the dehumidcfication blast device BBD can be generally expected to achieve the following effects:

(1)The air flow of blower can increase by 6-13%;

(2)The coke rate on average can be decreased about 8kg/ton,and the coke on average can be reduced about 1.7%;

(3)The output of the blast furnace can be increased about 5% due to the stablity of the furnace, decreased coke rate,increased air flow, and other factors;

(4)The plvaarized coal on average can be increased about 12kg/ton;

(5)The electricity the dehumidcification blast device BBD saved for blast furnace can offset the electricity the device itself consumes;

(6)The dehumicification blast device BBD makes the blast furnace stable. "Year-round stability" of the blast furnace is of particular significance to large blast furnaces;

(7)Whether the blast furnace is large or not,the invostament of duhumicification blast device can be reoavered with 2 years. This is a economic and technology-improved project with multiple advantages.




With the aid of wide experience and expertise, AOGUANG is an ISO9001 certified company specialized in bbd blast furnace dehumidifier. As one of the leading manufacturers and suppliers in China, we warmly welcome you to get buy the quality and precise stainless steel hoses made in China from our factory.
3
YRS
Jiangsu Aoguang Corrugated Pipe Co.,Ltd
China
Favorites